I am a sucker for leather. It invokes a sexy sense of danger for me, like I'm about to hop on a Victory and burn rubber out of some post-apocalyptic terrain after vanquishing some zombies.
What makes it even better? Gratuitous hardware.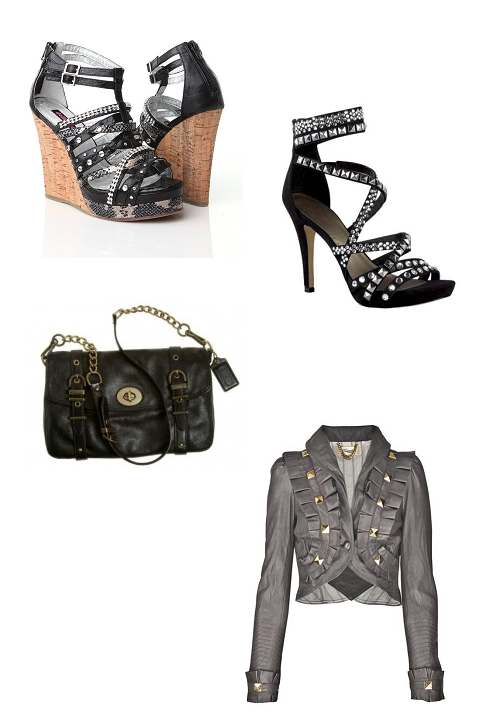 2. nimble ankle wrap heel by
zigi soho
, 49.99
Now, let me make something clear; there is no way in hell that I would ever spend that much money on those items. Well, the Zigi Soho shoe isn't too bad, but I avoid spending more than $30 on footwear that aren't full-on boots. I'm in no way a brand-name girl, though I do own come Coach products because A) they really are well-made and lifelong investments, and B) I worked there and Coach's employee discount is bloody phenomenal. These items are more...inspiration pieces.
Also, when it comes to wearing such bold, hardcore pieces, you don't want to overdo it. Really. You'll end up looking like you walked straight out of Bike Time, and unless that's the look you're going for, you need to balance yourself. These pieces look really cool when paired with a super-feminine dress or girly accessories: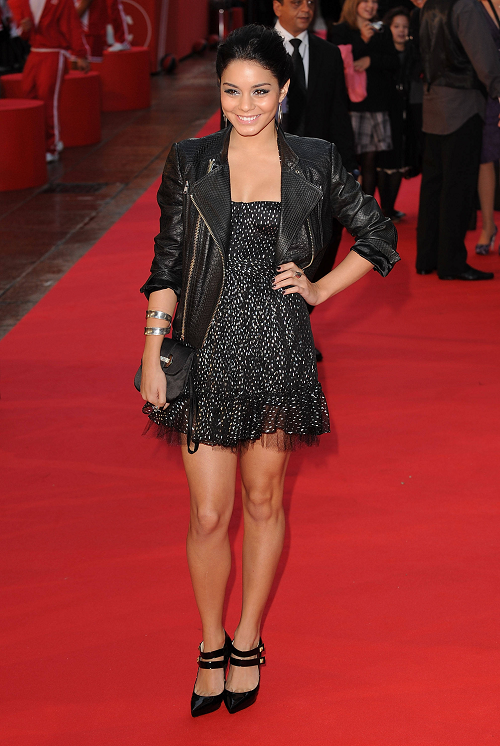 Despite my sister's hatred of her, I have to admit...Vanessa Hudgens never looks bad. Which makes me hate her, too.
Man...if there's one reason to wish it were autumn and skip over the rest of summer, it's leather jackets. XD